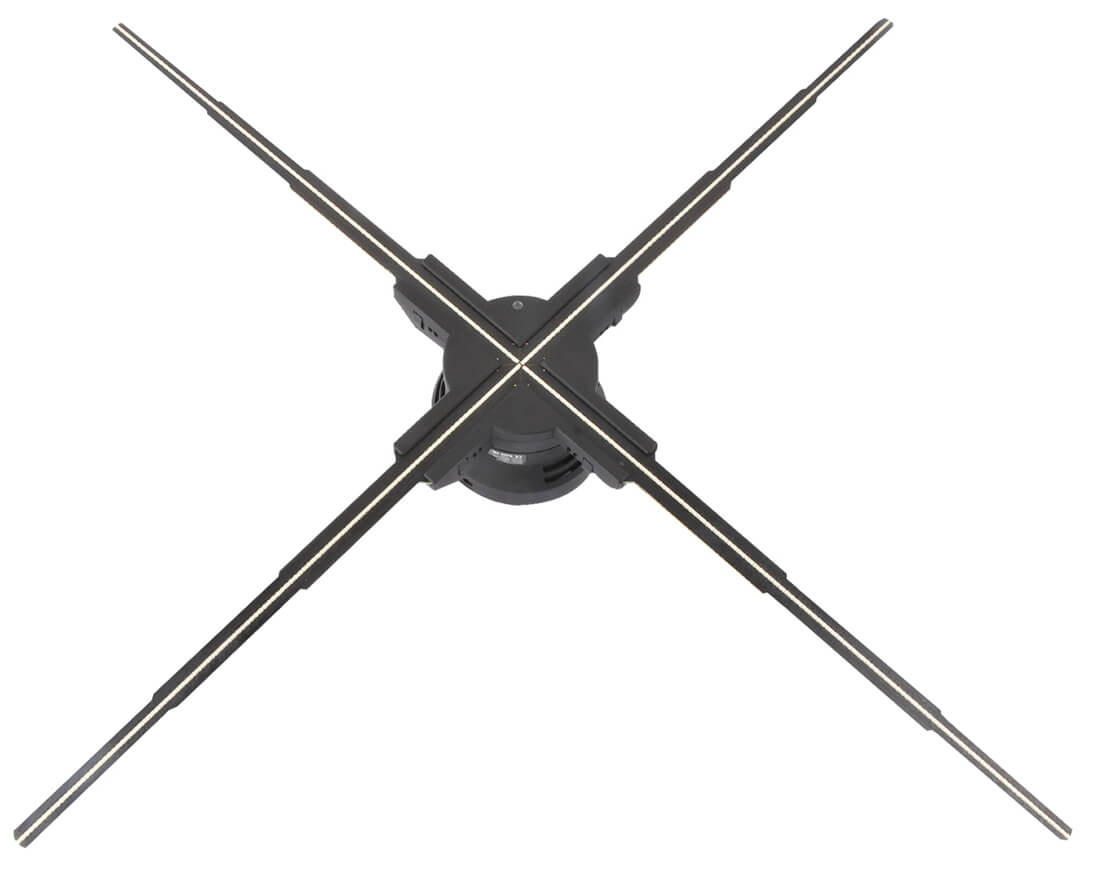 Our fan hologram SH-F80 is widely used in airport, hotel, exhibition, shopping mall, bar, wedding or other place to catch everyone's eye and help you attract traffic, spread, share amazing things.
3D Hologram Fan丨Commercial Level
Size: 80cm
Resoluton: 1200x1200P
Visual Angle: 160°
Lamp Beads Life Time: 100,000 hours
Support: WIFI
Feature:Audio support, 3D hologram video walls, Live Stream function.
1: [2020 NEW RELEASE SH-80]: New release 3D Hologram Fan  SH-80 with Four-axil design + HD (1200*1200px) + Powerful WiFi + Upload by APP + High transfer speed + 1280 LED beads + free 3D video library + larger size (31.5inch) + 50% brightnees. Actually, SH-80 has reached the VSN technical limit.
2: [1280P HD & LARGER SIZE]: 1200P resolution is the clearest fan hologram in the market, 928 LED beads are highly densely arranged on the blade and the diameter size increased to 31.5 inch. Large 3d HD visuals with a realistic holographic effect is far more sharking than other models.
3: [FOUR AXIL DESIGN]: Four-axil design minimizes the ring grain effect and vibration. The detachable fan blade greatly reduces the volume and shipping price. 3D Hologram Display Fan SH-80 support cloud system for those who would use the fans in different stores, cities, or states.
4: [HIGH TRANSFER SPEED]: 0-50M files needs 5-45s, 50-100M needs 45-120s. For the upgrade system and program, the APP transfer speed is much faster than SH-42. The most important thing is that the fans playing mp4 format directly and not need to be converted to bin format.
5: [LEADING WARRANTLY]: Superbholo offer 1 year factory warrantly. Now on the market, some sellers have stolen our 3D Hologram LED Fan Device SH-80 product picture, degital and discription. Their price is improssibe and crazy. We have tested, they are faker holograms. Their products have caused us so much damage that we have begun to Sue them.